Eagle Ceramics Thailand showroom open today, and Eagle Ceramics turns a new leaf in overseas marketing development.
The Grand opening ceremony of Eagle Brand Magma showroom grandly performs in Bangkok on July 1, 2016. Mr.Lin as the president of Eagle Brand Group and Ms Xia as the General Manager of Eagle international marketing are invited to attend the opening, as well as the local the industry's boss attending with the congratulations to Eagle Magma. More and more people can't help being attracted by the grand atmosphere of the opening warmly and grandly.
Thailand Magma brand holds over 10 years ceramic selling experience and its business cover the ceramics large scale distribution and logistic supply systems. it's one of the most powerful ceramic agent in local of Bangkok.
-Speech of the dealer of Eagle Ceramics
-Speech of Eagle Brand Group's President Mr.Lin
-The opening ceremony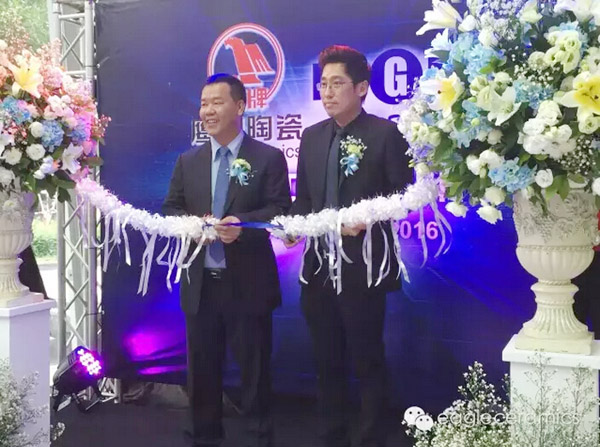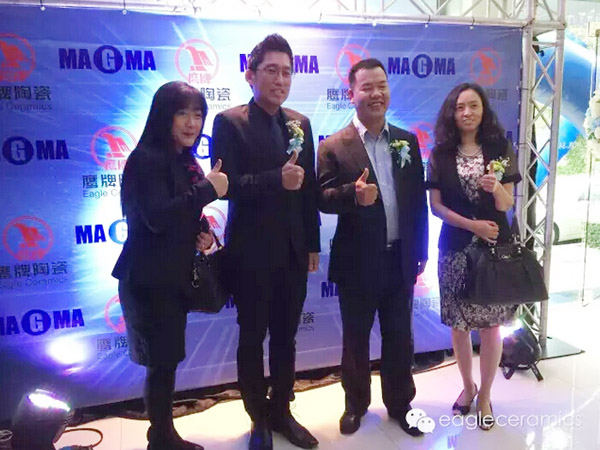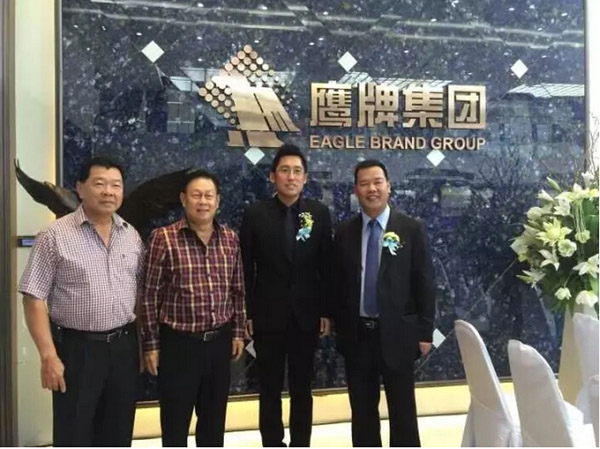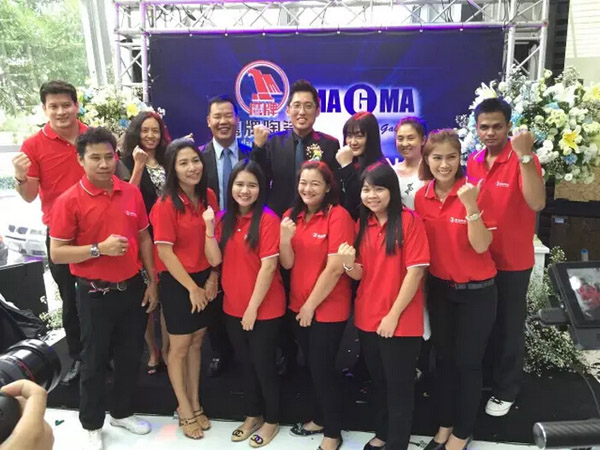 The 1000m2 new showroom open today. Lot's of customers and dealers gather here. Customers gives high praise to the product design and the high quality of EAGLE,which is feeling "most attractive, grand and artistic", presenting the brand level of Eagle Brand Group. The dealer says that they wish to open more and more shops in Thailand together to make Eagle brand stronger and grander.
-1000m2 showroom for market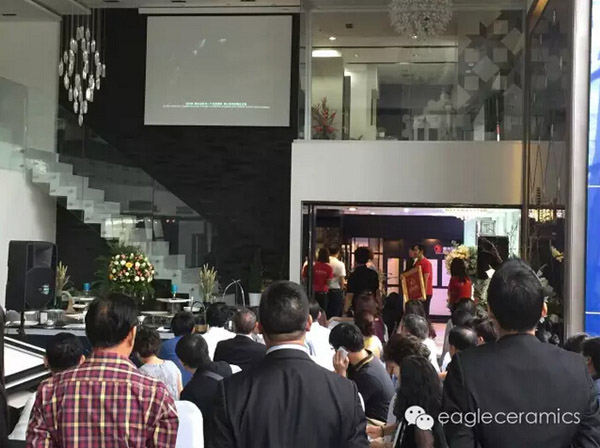 -People Focusing the Eagle product in Magma showroom