CERSAIE ,the world's most prestigious exhibition was officially kicked off on September 26-30,2016. Since 1998, Eagle Brand Group 19 years in a row, as a representative of the ceramic tile enterprises in China to attend this world's most high-profile professional expo!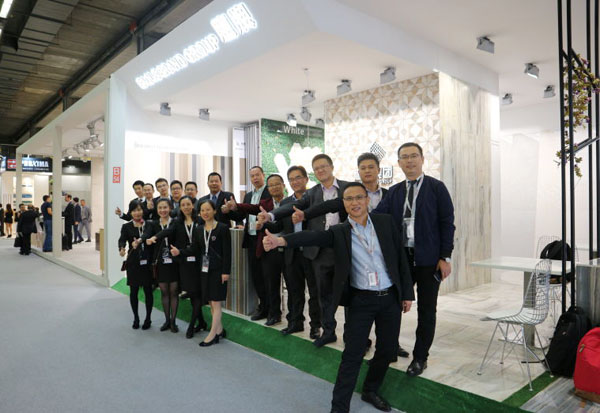 Clients are attracted to put their eyes on the reception wall, which is finished with glazed tiles of EAGLE brand as well as the bar counter: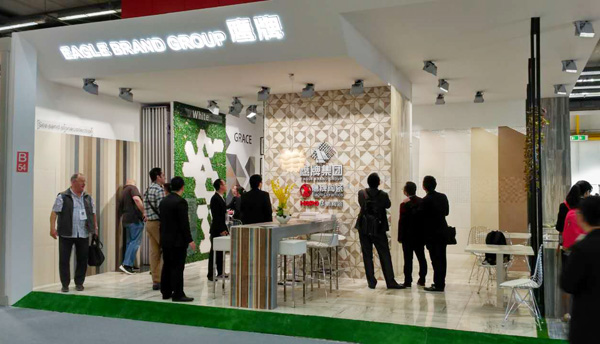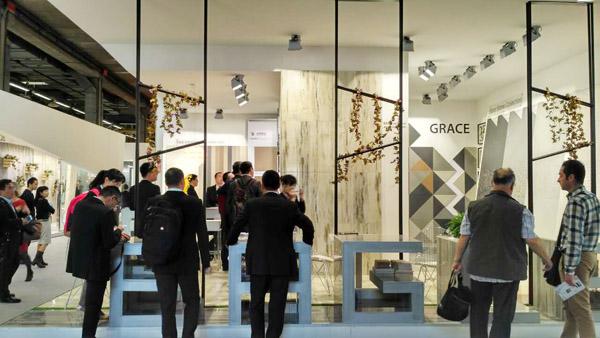 From the year 1998,the Eagle's step by step to build the "China Eagle, World Impression" in the influence of the highest ceramic art of the world hoping that they sent their products to the world by the concept of "share to the world". We take a new finish to present new product of "EAGLE" and "HOPO" brand including "AC Collection" and "Sea Sand Stone Collection" porcelain tile which in 7 colors, "29 Degreee Soft Light Collection" soft polished glazed tile and the new glazed tiles products and so on.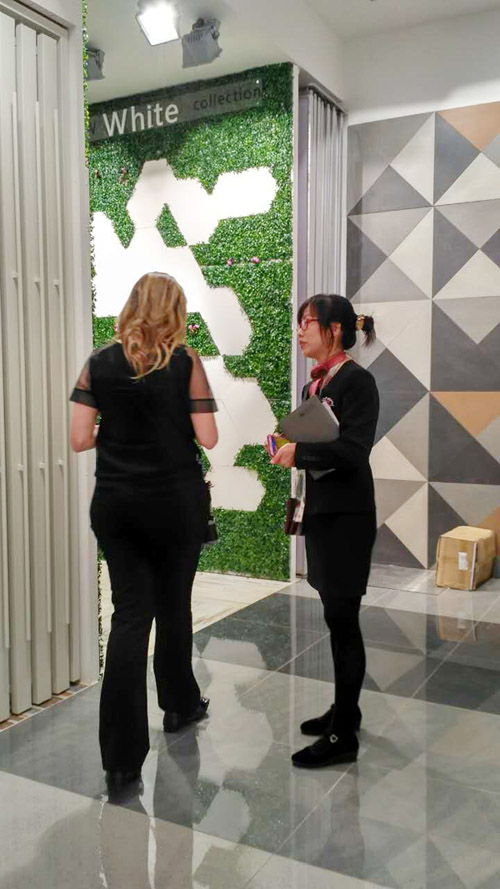 Eagle, as always, make good products for 42 years. And "Make Global Trust" is the Eagle's faith.