October 15-19, 2016, the 120th Guangzhou Autumn Commodities Fair (Canton Fair) on schedule. We Eagle just returned from the Bologna exhibition in Italy, but also ushered in a new journey of the Canton Fair relay.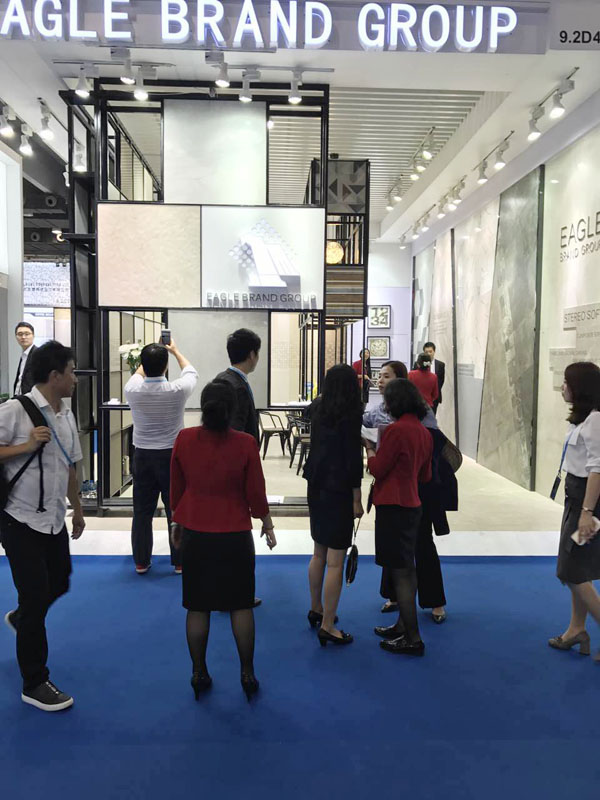 Within the Eagle Brand Group booth, the clients comes visited an endless stream.And we Eagle main push products "Solar Stone Collection" in "piano keys" unique design concept show debut, seven colors of the orderly spread, rather "live feeling".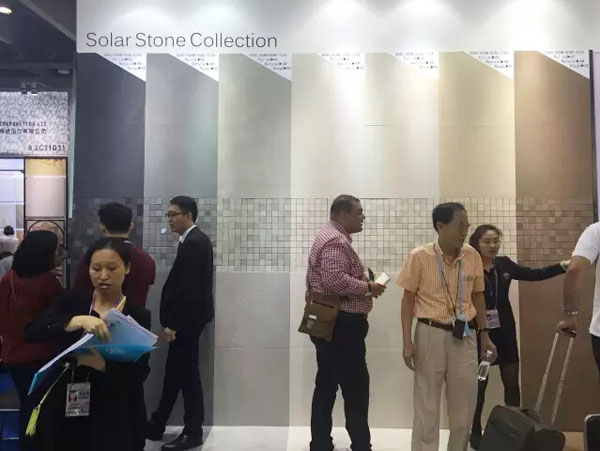 The middle part of the mosaic as embellishment, show products more wonderful design inspiration, which has won a lots appreciation of clients.
An endless stream of visitors came to Eagle booth to learn more about the products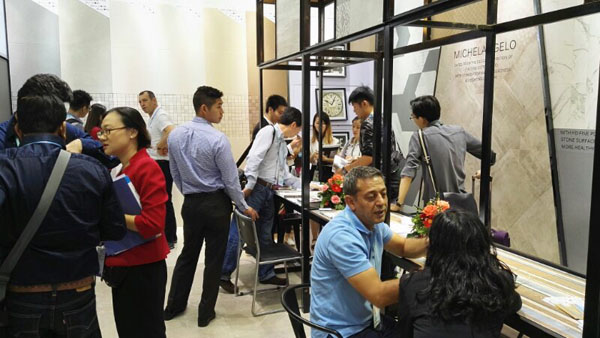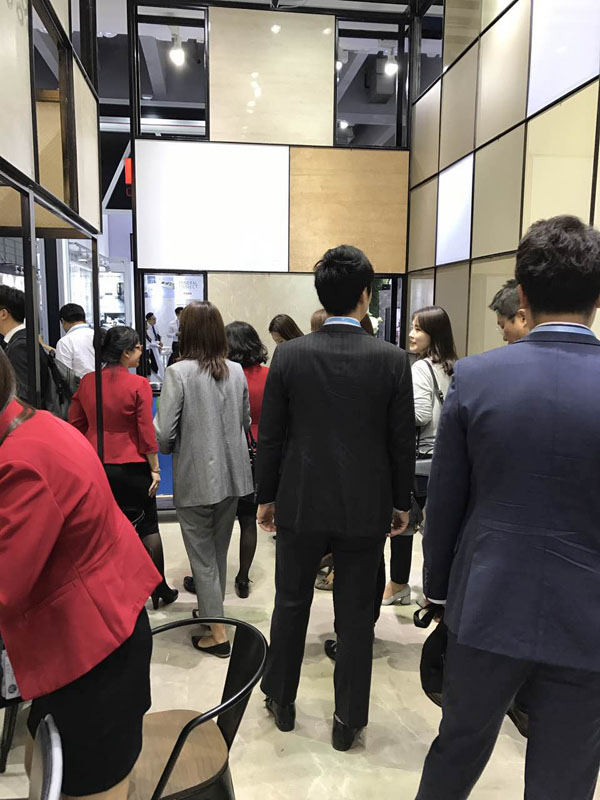 The Eagle booth permeated with a light industrial charm and unique atmosphere of the scene, that also is the one unique in this exhibition. It is popular booth with this design style popularity,which let customers have a bright eyes.